Well, the other Emily has made some new and improved buttons for the Tartan Jacket Knitalong. These are 100-pixel images, which makes them much more manageable to steal. Neither of us could decide which font was better (we think the second one is kind of hard to read), so I just thought I'd put them both out here. Take whichever one you would like.


In other news, I have already received some Christmas presents that I want to show off. My friend and knitting protege Sara (I taught her to knit about a year and a half ago and now she is almost as obsessed with it as I am) gave me this: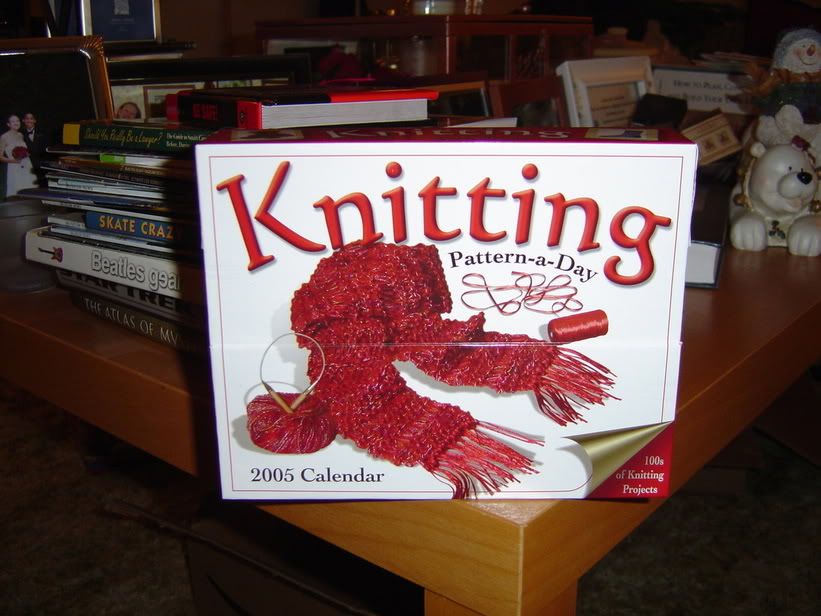 Yes, it's the 2005 Pattern-A-Day Knitting Calendar. I have already flipped through and found several patterns that I like.
Then, my husband and I exchanged gifts last night, so that we could do it privately before traveling to Chicago today. Here is what he got me: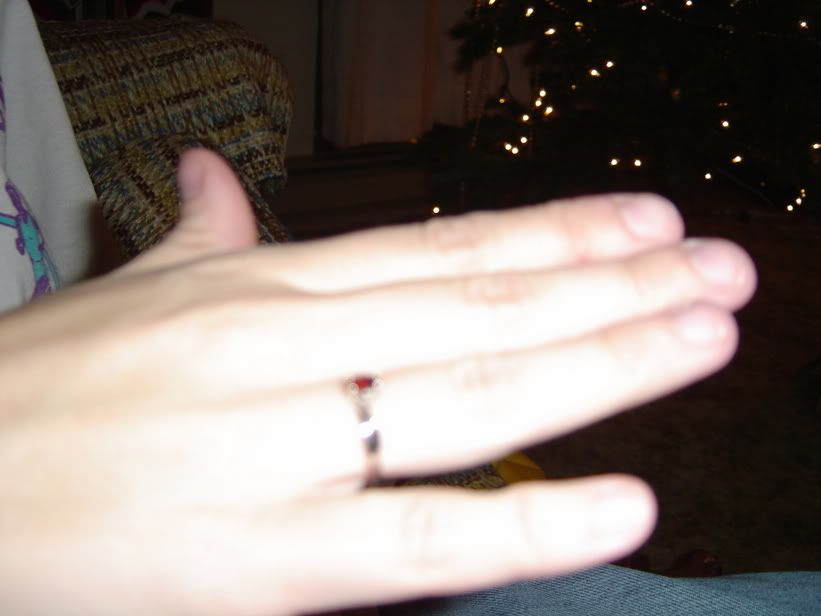 It's hard to see, but it's a garnet ring, and I absolutely love it.
I gave him the golf club covers I made, although only two out of three of them are done, so he technically got a present-in-progress. But he seemed to like them anyway. Here he is enjoying them: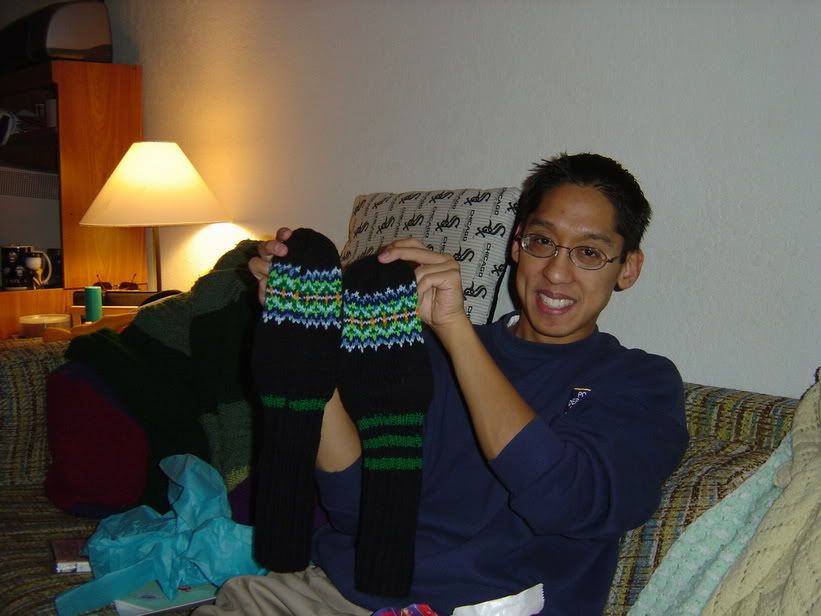 Well, I have to go finish packing, since we are supposed to leave in about an hour. I promise I will post again soon to relate the story of the Lace Ornament Disaster. How's that for a suspenseful ending?