I know that it's been a very, very long time since I posted, and I'm still really busy, so I probably won't post much for a while, but something has happened that is worthy of breaking my months of silence: I got a package from my
Summer Fling SP
! I'm still amazed that she packed so many wonderful goodies inside a Priority Mail envelope! I'll start with the non-knitting related items: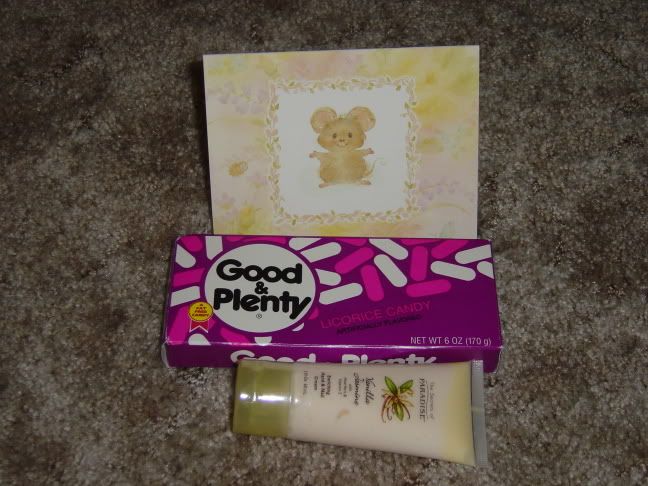 There is some really yummy-smelling vanilla lotion, and a box of Good & Plenty (my favorite candy EVER!), posed in front of the adorable card that accompanied all of this. Now, on to the knitting stuff: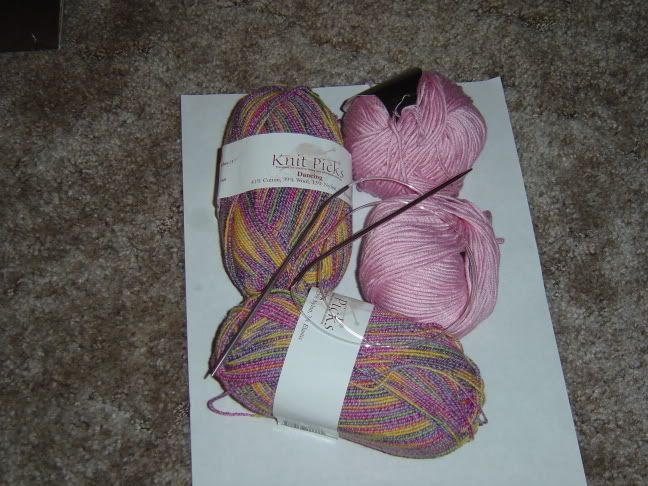 Two skeins of KnitPicks Dancing in an awesome colorway, a size 3 circular needle (I really needed circulars in small sizes), and two balls of Plymouth Royal Bamboo (I have been dying to try some bamboo yarn) in a wonderful shade of pink. She also just so happened to include a pattern that I think would be perfect for the bamboo yarn, Stephanie Japel's
One Skein Wonder
:
And speaking of patterns, there was also the pattern that I have been absolutely coveting for months, Eunny Jang's
Deep V Argyle Vest
: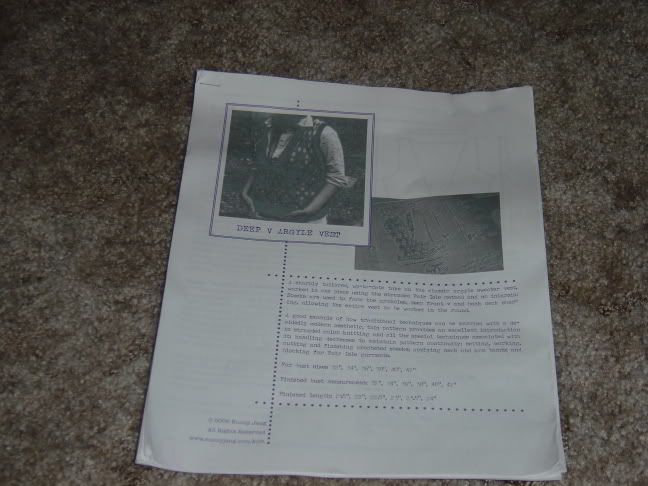 I'm so excited! This was my first Secret Pal exchange, and I was so lucky to get such a great pal. Thank you, whoever you are!