My birthday presents from my parents arrived this week. It was a nice surprise since they were on backorder from Amazon and were not supposed to arrive until February. Here they are: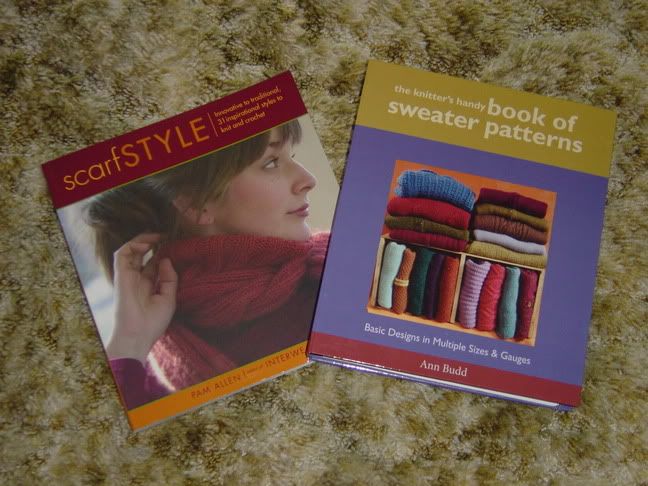 In case you can't tell, they are
Scarf Style
by Pam Allen and
The Knitter's Handy Book of Sweater Patterns
by Ann Budd, two books that were very high on my wish list. I am trying really hard to stop myself from casting on for a scarf project, since I should probably wait until my list of works in progress is down to a more manageable size.
In Tartan Jacket news, I have finished both of the fronts.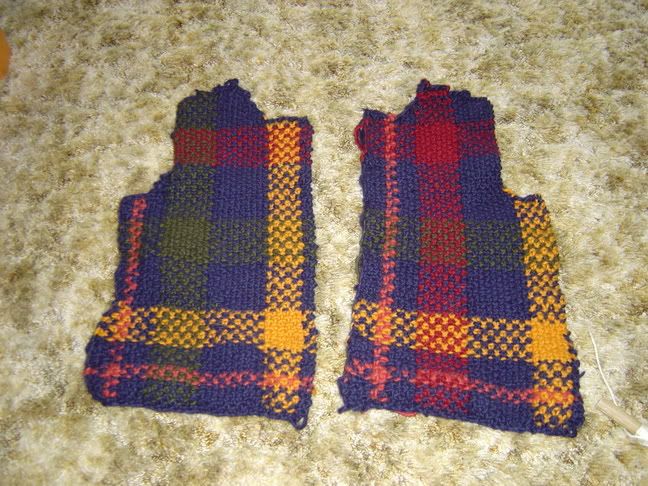 I am about 65 rows into the first sleeve. I am really enjoying these smaller pieces compared to the back. Working with fewer balls of yarn is nice!