Apparently, I can't even be on time about wishing myself a happy birthday. But it was Monday, and it was fun. I had the day off of work for Martin Luther King Day, so my husband got me a gift certificate to spend the afternoon at the spa (massage, manicure, pedicure, and haircut). And of course, there was cake in the evening. Here is an oh-so-attractive photo of me blowing out the candles - I got all 26 out in one breath!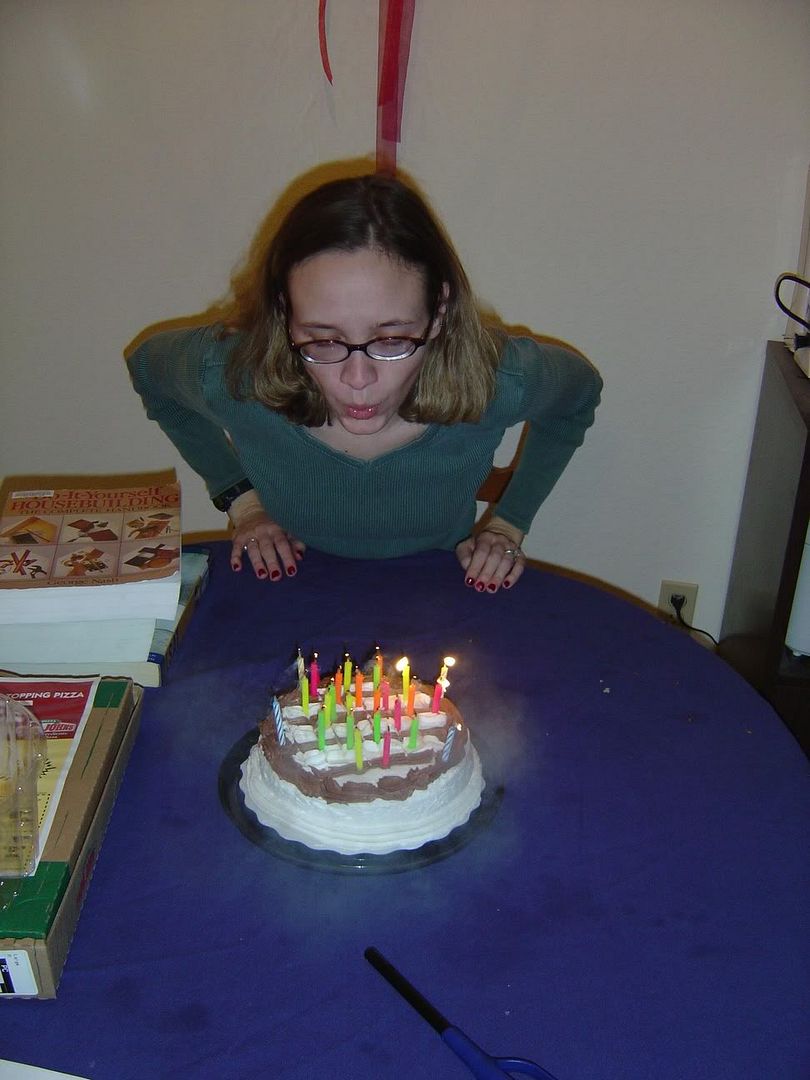 I also have Tartan Jacket progress to report. I finished the right front yesterday.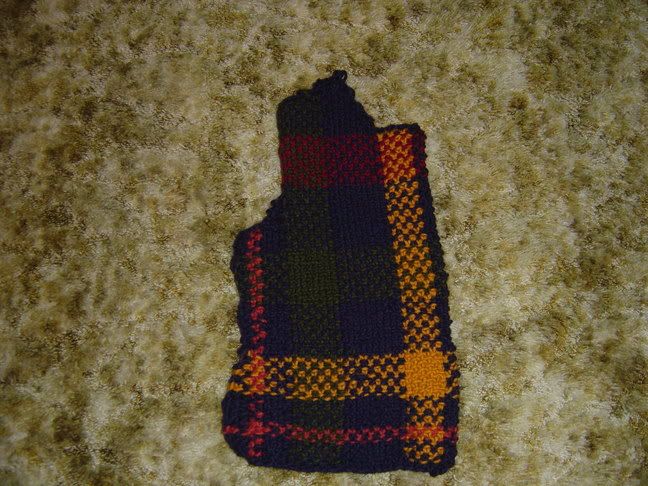 I am now about 40 rows into the left front. Despite being a challenging pattern, it's actually going by fairly quickly, thanks to the large needles. Of course, it would be going by even more quickly if it was the only project I was working on. However, that is not the case. I haven't taken any pictures of Candy yet, but if you want to see what I've done on my Very Tall Socks, you can check out my latest post at the
knitalong
.