My birthday present from my husband this year was crochet classes at the LYS. Last night was the second of four class sessions, and I'm actually starting to feel like I'm getting the hang of it. Check it out!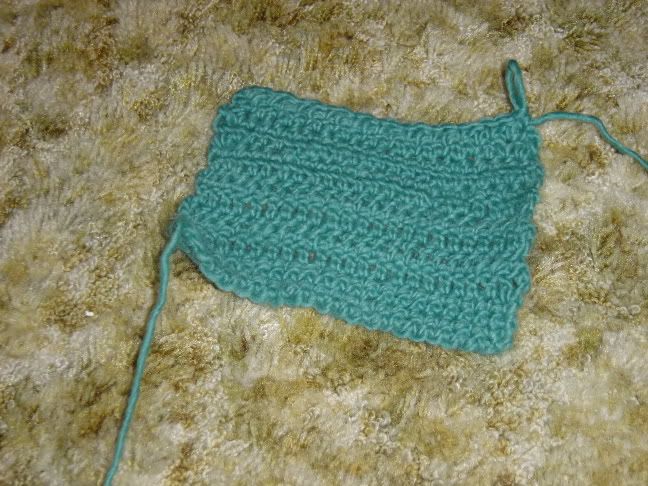 This will turn into a small purse, which will be my first crochet project! The one problem with my crochet classes taking place in February is that all I want to do is crochet, when I really need to be working on my project for the Knitting Olympics. But I have been making progress on that too, as
this post
on the Team Knittyboard blog proves.