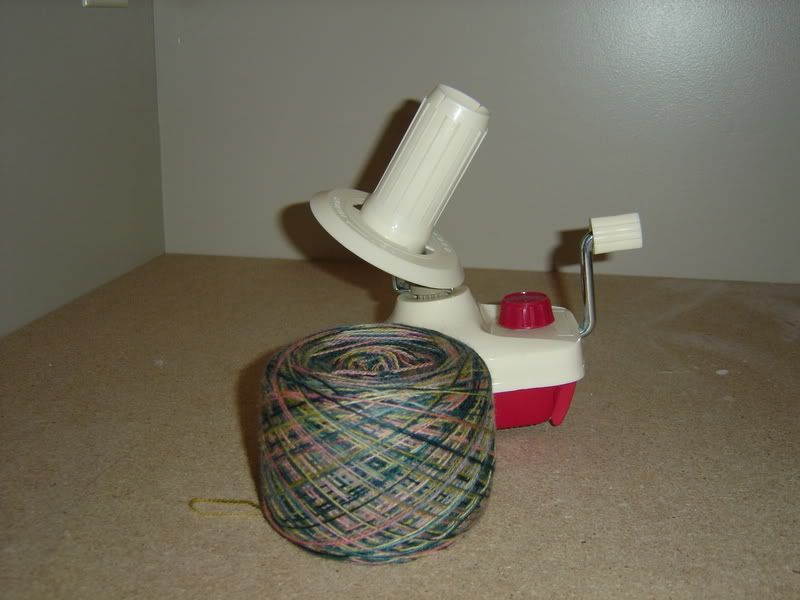 No, I haven't been winding yarn into balls for the last six months, while I wasn't posting to my blog. I have been doing a lot of it lately, since the husband got me a ball winder for Valentine's Day. Maybe I can make my stash look somewhat presentable for the upcoming
Flash Your Stash
.
What I've really been doing that has kept me away from my blog is this: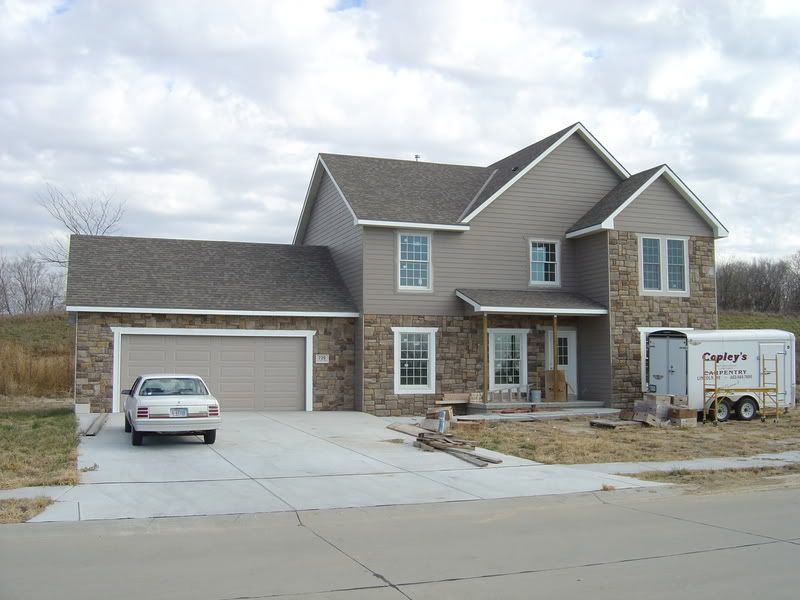 As you may remember, from my sporadic posts, the husband and I were building a house, and we're finally done! Well, not entirely done, but we've moved in, and we're finishing up little things here and there. To see some more recent pictures, click
here
, and if you want a look at the whole thing from the beginning, click
here
.
Now that things have settled down on the house-building front, I have actually been getting some knitting done. When we were unpacking some of our possessions (we're not quite done with that yet), I discovered a half-finished Broadripple sock. Amazingly, none of the stitches had fallen off of the needles, and I actually remembered where I was in the pattern. So, I finished that sock, and now I am more than halfway done with its mate.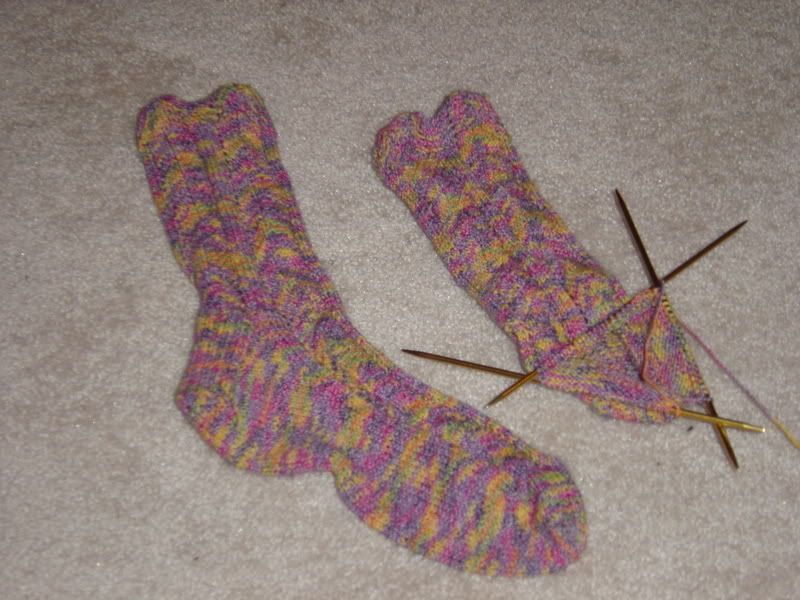 Also, I have finally jumped on the Clapotis bandwagon. I am making mine out of bamboo yarn from
Discontinued Name Brand Yarn
. So far, I am enjoying the pattern - I can't wait until I get to start dropping stitches!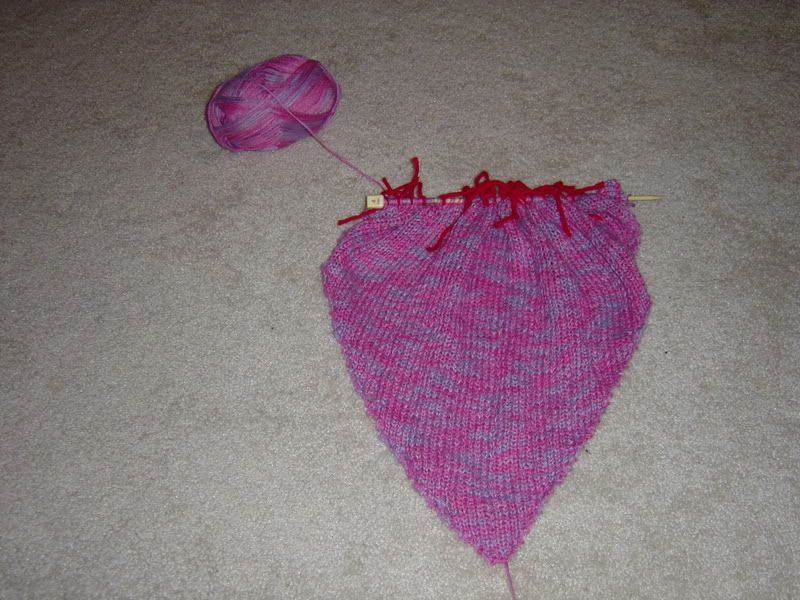 Now that life is getting back to normal, I hope to resume many of my usual activities that got put on hold for a while, including posting to my blog!