Well, everything covered in this post is kind of old news, but I thought I'd post about it anyway. In case you are wondering, the title of the post is a reference to a
TV show
of the same name that I used to watch on Nickelodeon when I was a kid (we're talking mid-1980s). It's one of those shows that I'm never sure that anyone remembers besides my sister and me (another one of those obscure shows is
The Get Along Gang
). But anyway, rambling aside, the title is relevant to one of my somewhat-recently finished projects, the
Garter Stitch Elephant
. He can be seen here, getting the inspection that Franklin deems necessary for all handknit items: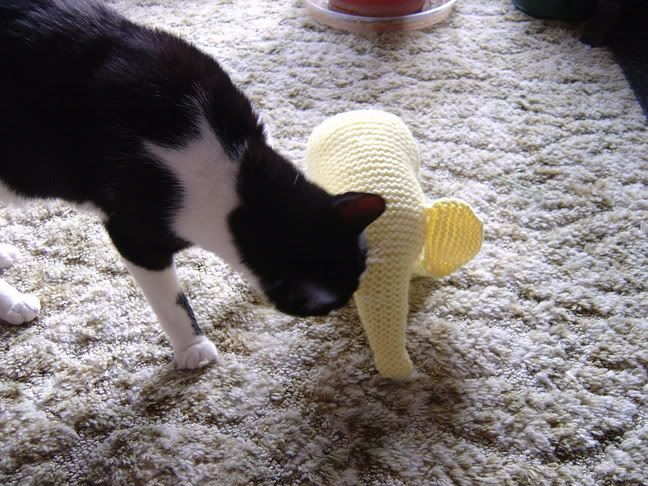 And here is an unobstructed view: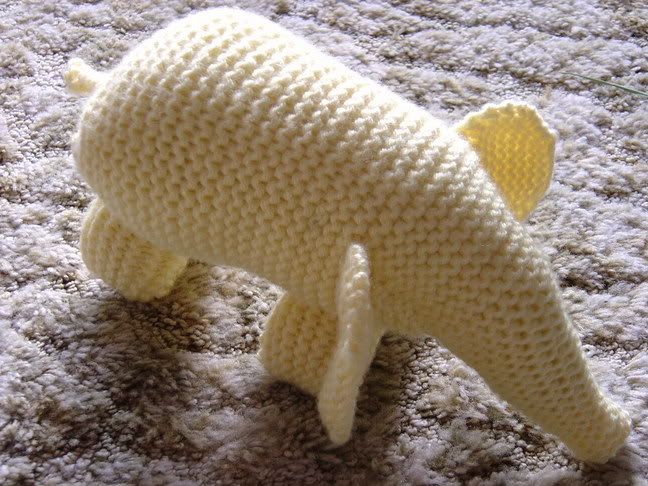 He was a present for my nephew-to-be, and here he is being received by my sister and brother-in-law at the baby shower, which took place over Easter weekend.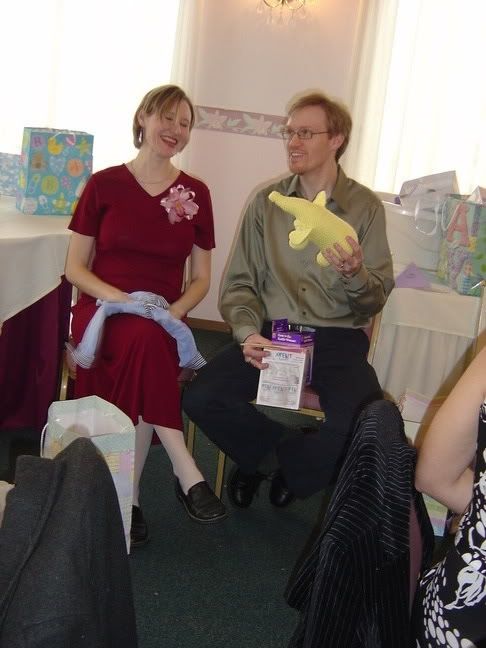 Since I'm on the topic of the shower, I also feel compelled to show off the gorgeous quilt that my mom made for the baby.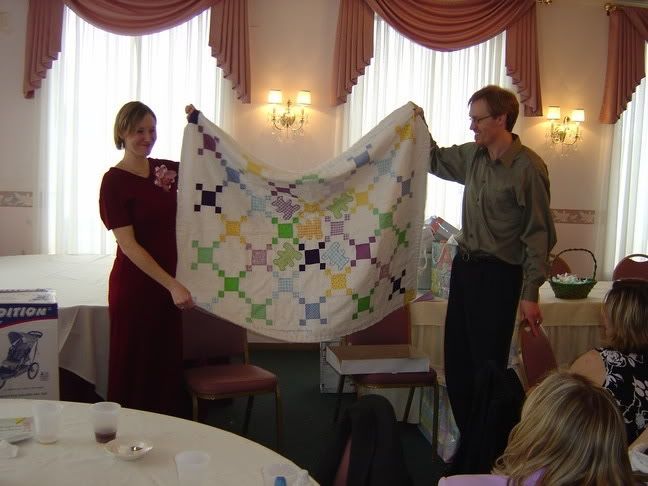 And just for good measure, here is a picture of my two sisters and me at the shower.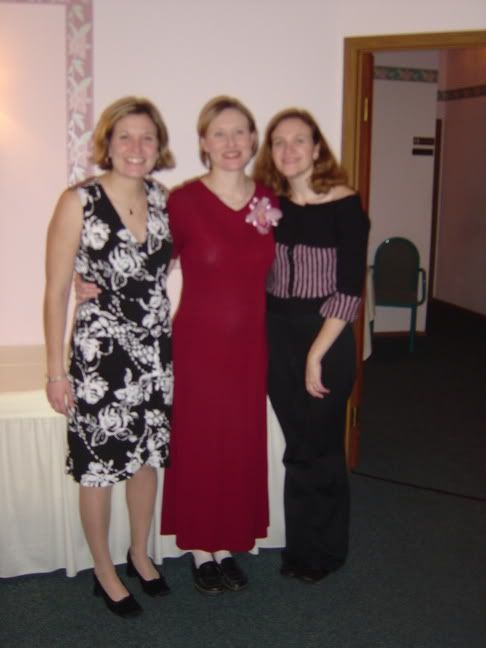 Just to bring the subject back to knitting, I'll point out that the shower was the public debut of one of my recently finished projects,
Candy
.