I thought I'd take a minute and show off some of the great quilts I saw at the exhibits at the
International Quilt Festival
this past weekend. I took a bunch of photos, but I'll just start with a few for now. This is a quilt called "Mother Nature's Son" by Amy Winsor.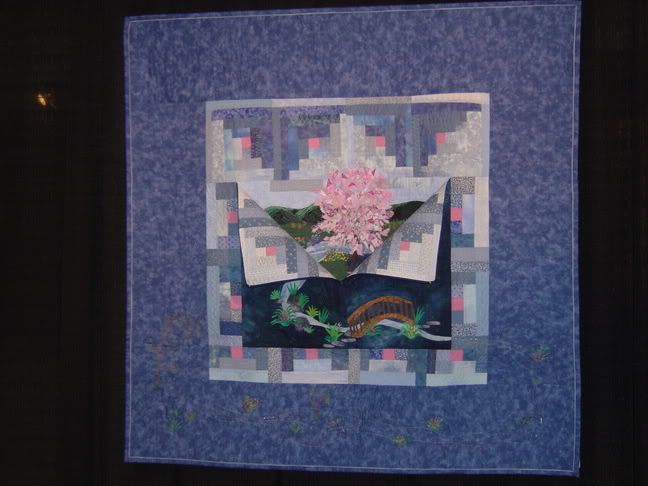 Yes, that is a zipper pocket in the center. I absolutely loved this next quilt, called "Mind Glass," by Keiko Takahashi.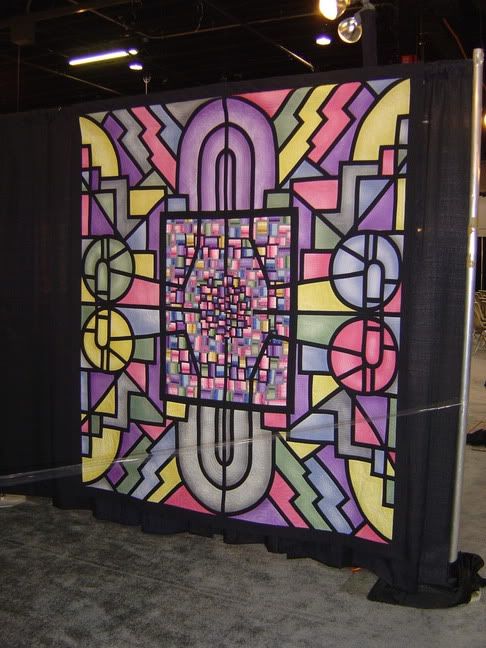 I also took a photo of the fashion display put on by Bernina, the sewing machine company. I'm not sure what I think of the whole wearable art phenomenon, but there were definitely some distinctive outfits.