Well, I got around to taking pictures of my shrug sooner than expected. That's the good news. The bad news is that they are pretty crappy pictures. When my husband isn't home, I have to resort to one of two methods to take pictures of my knitwear, and today I used them both. First, there was the picture taken in the mirror with the flash off: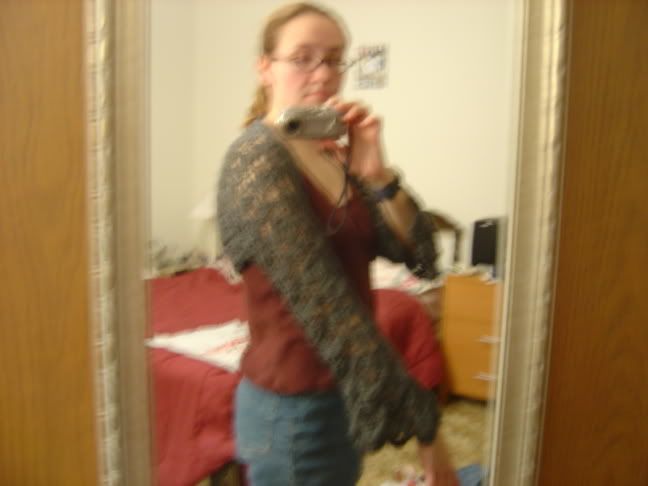 Then, I tried the picture taken with the camera's timer, which always results in me sitting on the kitchen floor, since the kitchen table is the only surface that is feasible for the camera to sit on: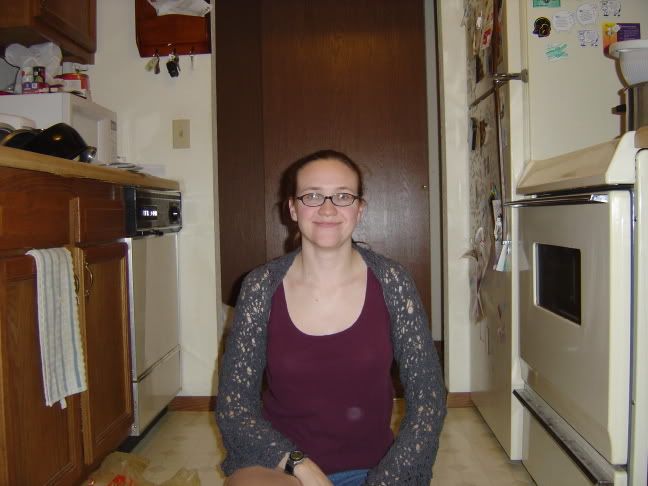 Overall, I am very pleased with how I Do turned out. I really liked the pattern, I liked working with the yarn that I chose (Lily Chin Chelsea), and I think that I will really enjoy wearing it (I already did on Friday, actually). I'll try to get some better pictures of it posted eventually.
In non-Olympic news, I used the time between the completion of I Do and now to make this: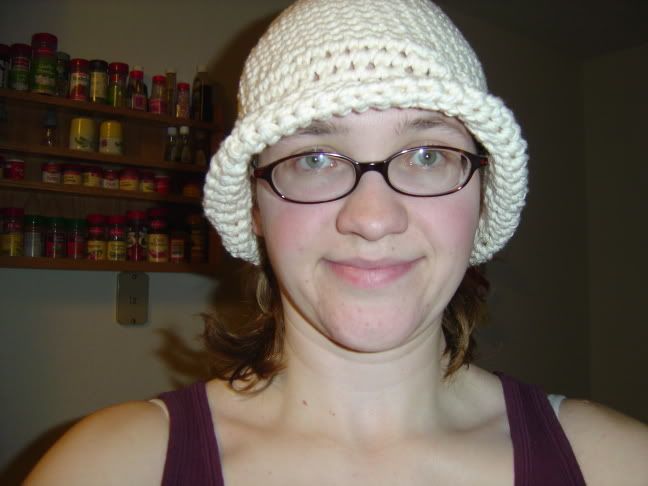 This is my first completed crochet project. The pattern is the
Flowered Cloche
from the Lion Brand website, but instead of using Homespun, I used two strands of Brown Sheep Cotton Fleece. I absolutely love the hat, and I am now officially obsessed with crochet.