Can it be? I've actually posted three days in a row? How unlike me! I thought that maybe I should finally get around to posting some pictures of
Candy
, which I completed in mid-March, but haven't shown off yet (aside from the one picture in the post about my sister's shower, and that didn't really do it justice). My husband wasn't home to take pictures, so I had to go with the headless self-portrait in the mirror.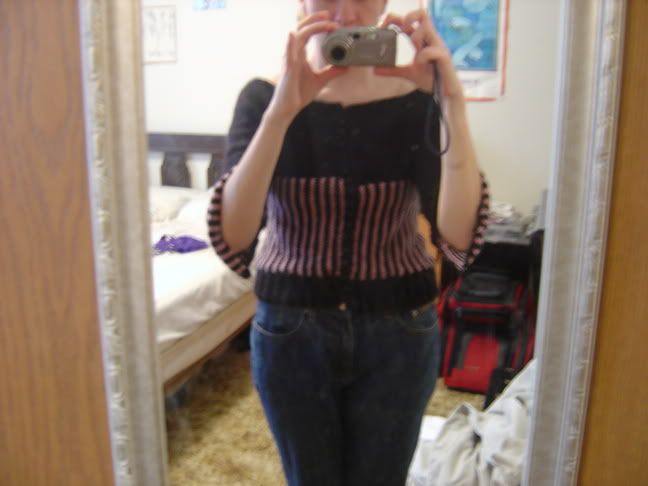 And the timer picture of me sitting on the kitchen floor (the kitchen table is the only good surface to set the camera on).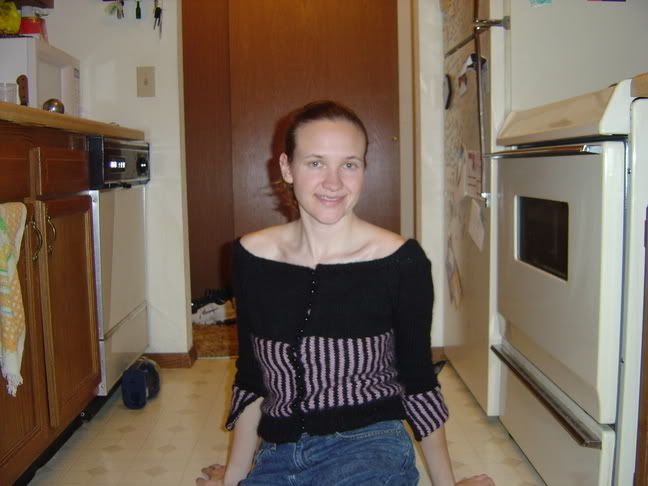 I'm trying to get better about reporting all the details of my completed projects, so here goes. I used Brown Sheep Lamb's Pride, and I had no problem getting the correct gauge with the suggested size 7 needles. I used just under 4 skeins of Onyx and less than 1 skein of Victorian Pink. I really enjoyed making this sweater. It went by fairly quickly, and I liked the unique construction of the waist area.