Well, I knew that the posting-every-day thing was too good to last. Since it's now been almost two weeks since I posted, I figured I'd show off my most recent finished project,
Winecozy
. I made it for my former boss's wedding, which was this past Saturday. Inside was a bottle of wine from a local winery, with a label personalized with the couple's names and wedding date.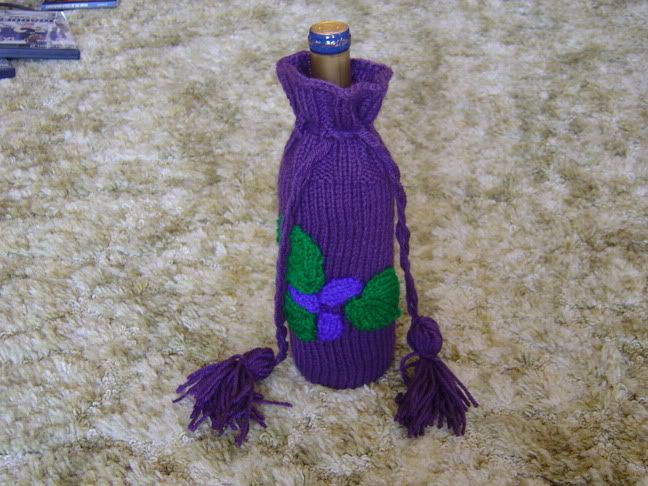 This was a very economical project, since I used Red Heart Super Saver from my stash (in keeping with my yarn diet). I'm very pleased with the results. I will definitely keep this in mind for future presents.