The yarn that I ordered for my Tartan Jacket arrived yesterday. I know the knitalong doesn't start until January, but I'm getting excited about it already, so I thought I'd show off the yarn. I got it from Elann, and it's called Gjestal Naturgarn #1. Here it is being inspected by Franklin upon arrival: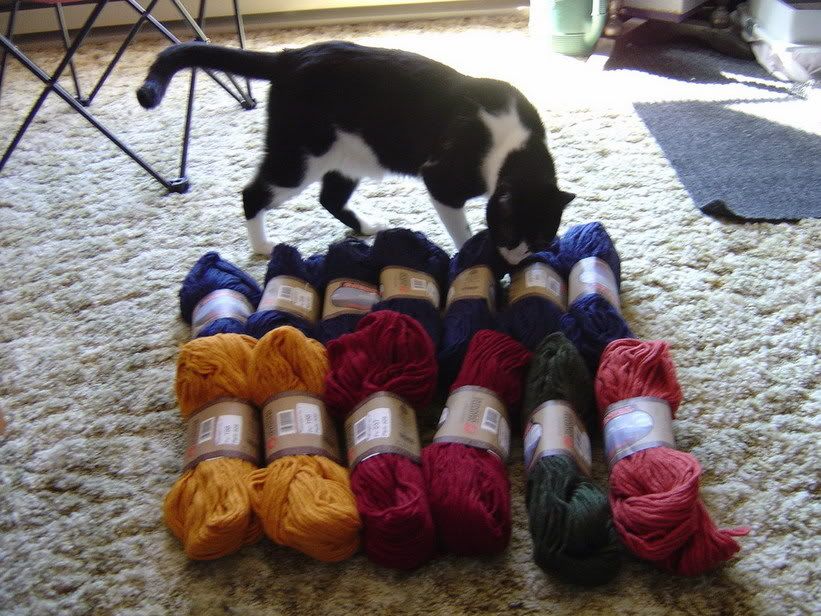 And here's a slightly closer shot of the yarn:
I can't wait for January!