Well, one of the few benefits of being unemployed is that I have had lots of knitting time, so I have made a decent amount of progress on my various projects. I have completed both of the rectangles for my poncho, seen here: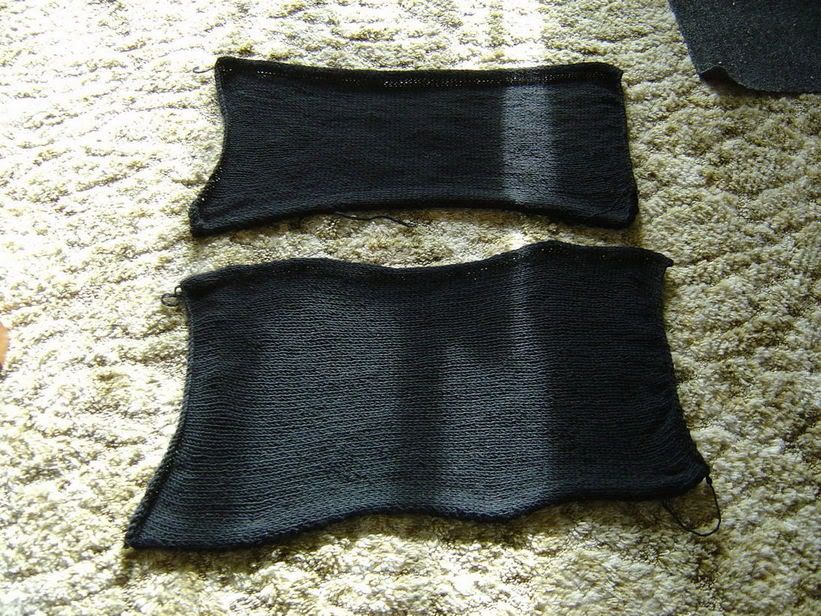 Now they need to be blocked and sewn together. I have also made a decent amount of progress on my French Market Bag, as I am about 5 inches into the body of the bag.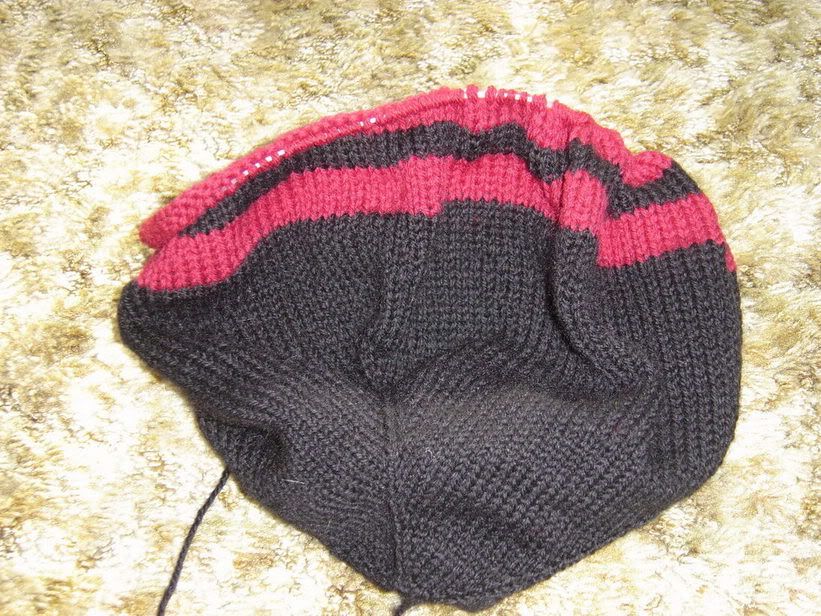 And I have finished the back of my cotton sweater.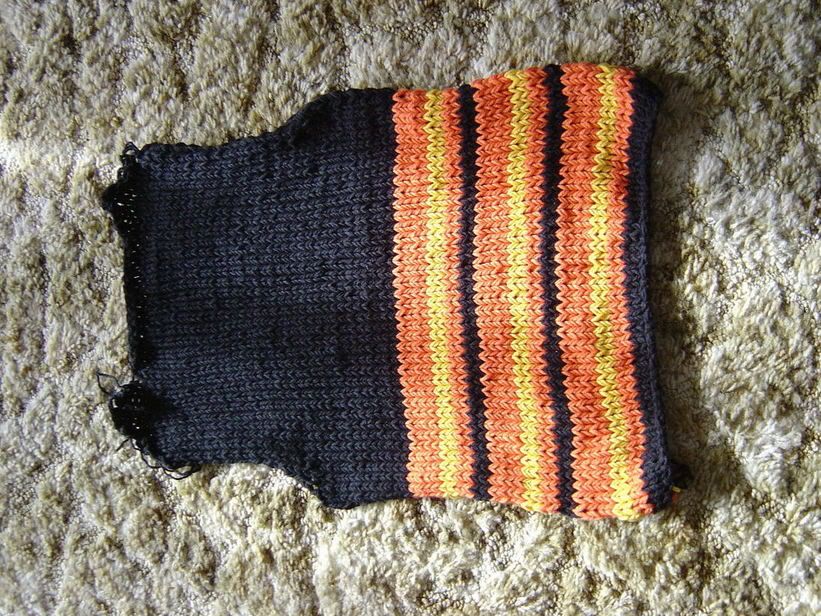 I just cast on for the front tonight and I already have about six inches done - thank you, size 13 needles!
In other news, I got a call from the temp agency today, and I will be starting a receptionist/administrative assistant position tomorrow. While I will miss all of this knitting time, it will be nice to be bringing in a paycheck again. It would be nicer if it was a job in my field, but I'll take what I can get for now.