Yesterday, while waiting for my poncho to block, I developed a terrible case of start-itis and cast on for not one, but two new projects! Instead of working on the sweater I started over the weekend, I cast on for another poncho (of the two rectangles variety) and for a French Market Bag. At least I am using stash yarn for both of them. Then, toward the end of the day, I was inspired to knit golf club covers for my husband for Christmas, but I am going to make myself finish one of my current projects before I start those.
Well, I kept forgetting to ask my husband to take pictures of me in my recently finished projects, so I finally broke down and took some pictures myself, with the help of the timer on my camera. Here, finally, is Rosy:
And here are some shots of the Falling Leaves Poncho, which I fringed this morning. First a front view (which includes Franklin peeking around my shoulder, as he had to see what the beeping noise in the kitchen was all about):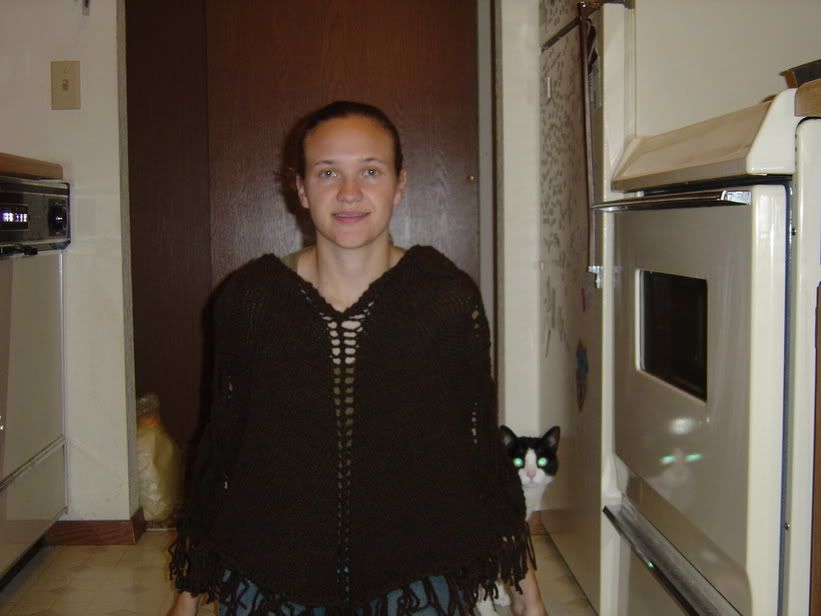 And here is a side view, to give you a better view of the leaf pattern: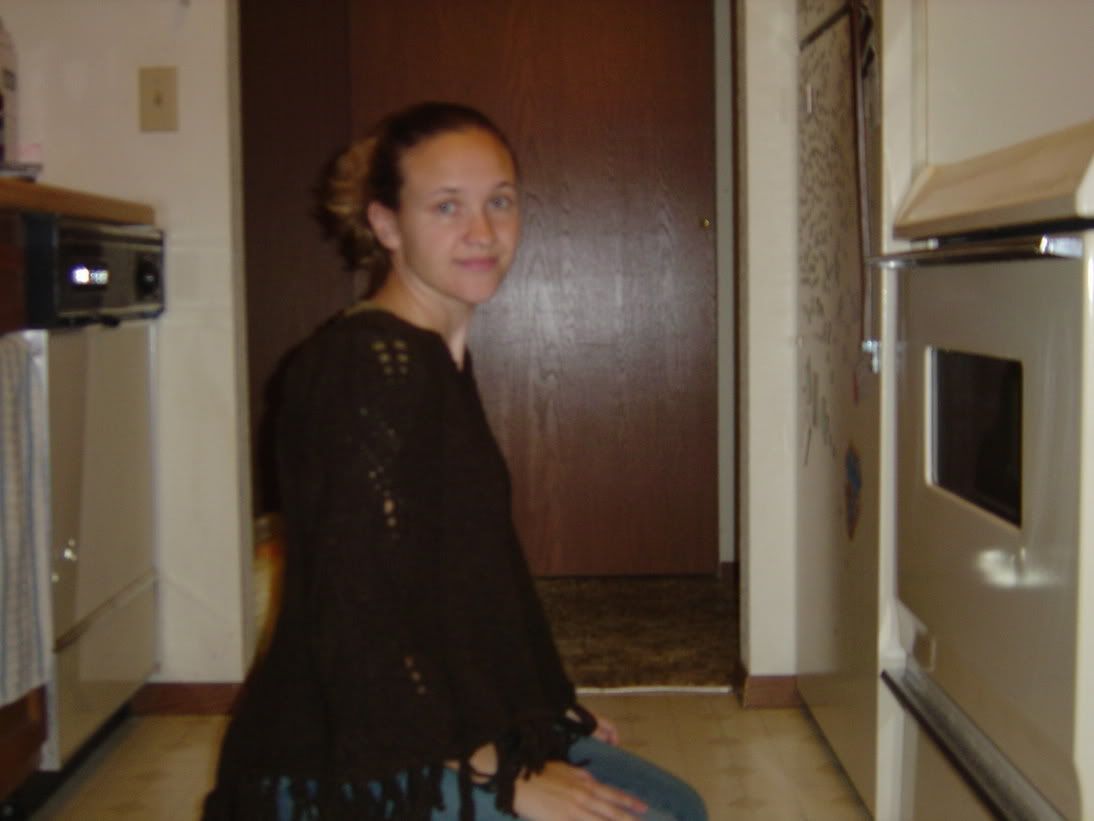 I know the dark brown color does not make it very easy to see the pattern, but hopefully you can at least get an idea of what it looks like.